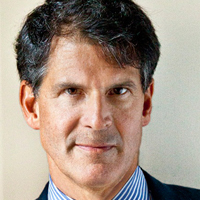 Dr. Eben Alexander III has been an academic neurosurgeon for the last 25 years, including 15 years at the Brigham & Women's Hospital and Harvard Medical School in Boston, Massachusetts. Over those years he personally dealt with hundreds of patients suffering from severe alterations in their level of consciousness. Many of those patients were rendered comatose by trauma, brain tumors, ruptured aneurysms, infections, or stroke. Based on his training as a neurosurgeon, Dr. Alexander "knew" that what people of faith call the "soul" is really a product of brain chemistry. NDEs, he would have been the first to explain, might feel real to the people having them, but in truth they are simply fantasies produced by brains under extreme stress.
In the predawn hours of November 10, 2008, Dr. Alexander himself became a comatose patient. For reasons that remain obscure, he was overcome by a fulminant bacterial meningitis and was comatose on a ventilator in the Intensive Care Unit within hours. His physicians were stunned to find that the culprit was a bacteria that almost never causes spontaneous meningitis in adults. After six days on triple antibiotics, showing no response and with little neurological function remaining, his physicians had few words of encouragement for his family.
For seven days Alexander lay in a hospital bed in a deep coma. Then, as his doctors weighed the possibility of stopping treatment, Alexander's eyes popped open. Alexander's recovery is by all accounts a medical miracle. But the real miracle of his story lies elsewhere. While his body lay in coma, Alexander journeyed beyond this world and encountered an angelic being who guided him into the deepest realms of super-physical existence. There he met, and spoke with, the Divine source of the universe itself.
Before Alexander underwent his journey, he could not reconcile his knowledge of neuroscience with any belief in heaven, God, or the soul. That difficulty with belief created an empty space that no professional triumph could erase. Today he is a doctor who believes that true health can be achieved only when we realize that God and the soul are real and that death is not the end of personal existence but only a transition.